• blog • decor • tiered tray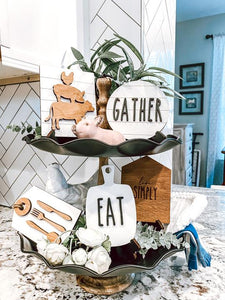 Decorating the Perfect Tiered Tray One of our favorite ways to decorate a space is with tiered trays!  You can do whatever you want with them, and they are a great way to really let your creativity and personality come out. That's why we're giving you five tips for decorating the perfect tiered tray! 1. Pick a theme Decorating a tiered tray can be overwhelming at first. There are so many options and beautiful things that can be displayed on a tray. That's why we suggest narrowing your choices by choosing a theme. There are endless options to choose from.  Maybe...
---
• blog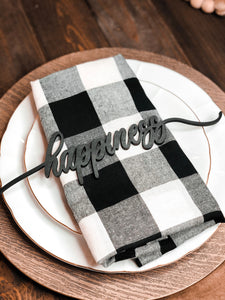 We just launched our new line of placeholders! They're are first home decor piece so we're very excited to share them with you. 
With the holiday season coming up we figured this was the perfect first item for our new decor category. You can use them as a placeholder or integrate them into your centerpiece for a dynamic tablescape.